Homes
High Quality Homes Built To Last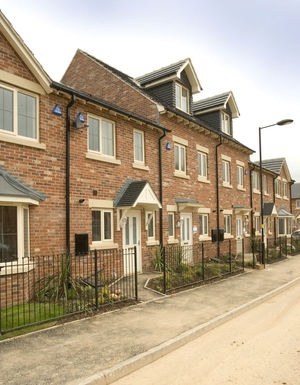 The multiplier effect of buying UK produced materials and building homes using local builders could deliver a £94 billion return to the UK economy at current rates of build. The delivery of new build homes is constrained due to land supply, finance for local builders, planning delays and affordability.

The UK needs high quality homes that are safe, flexible, adaptable, resilient and built to last 150 years.
Design versus Performance and Quality
It is important to strive for excellence through effective design, construction and maintenance of all buildings. Reoccurring poor performance issues should be identified and eradicated. A cultural change, similar to the way the industry has embraced health and safety, is required and needs to be supported through training and enhanced quality control on site.
The CITB levy should fund Continuous Professional Development for all those working in 'core' building trades.
The Government should actively consult on ways to improve quality, increasing consumer confidence, enhancing safety, and improving communication for all involved in the design and construction of new build and renovation projects.