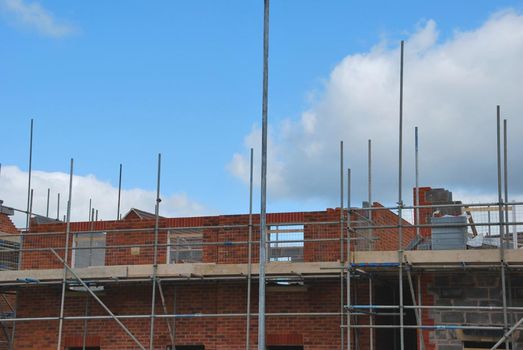 The industry is calling on the Chancellor to use next week's Autumn Statement to deliver a boost to housing supply by stripping away regulatory red tape and bring local firms back into the market.

The Home Builders Federation is calling on the Government to improve the efficiency of the planning system so that it delivers more permissions, more quickly.

It also wants more help for small builders – 4 out of 5 of whom have disappeared in 25 years – so they can play a greater role in delivering new homes.

Overall planning permissions have increased over the year. But house builder complain that the time taken to get permissions to the stage where work can actually start on site is still taking far too long.

HBF wants fresh measures targeted at benefitting developers building 100 units or fewer.
Bureaucracy and complexities in the system have hit these smaller developers hardest contributing to their numbers shrinking 78% between 1988 and 2013.

In its Autumn statement submission, HBF has asked the government to deliver a raft of fresh measures, including:

Ensuring local authority planning departments are adequately resourced to deliver an efficient service
Introducing a Principle of Development certificate to simplify the planning process and reduce risks that freeze out small firms
Introduce a proportionate, independent arbitration system to reduce the delays and costs of the current appeals system.
Cutting red tape and the wider regulatory burden on smaller developers
Look at a Government backed development funding guarantee scheme for SME builders
Ensure local authorities are releasing some smaller sites when allocating land for development to increase delivery rates and level the playing field for start-ups and SMEs.