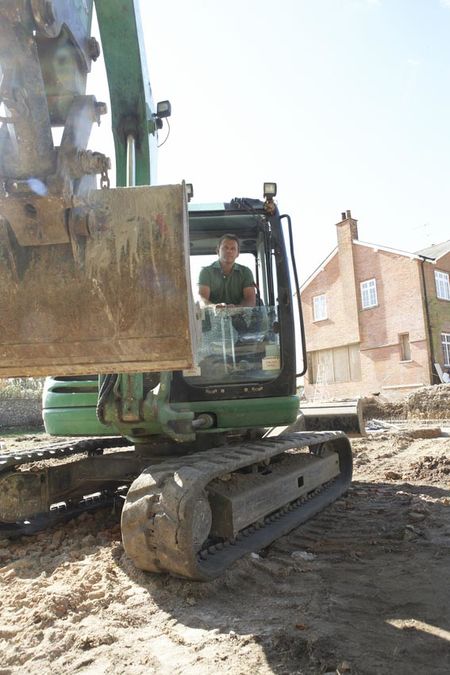 The government has shortlisted 29 brownfield areas outside of London to become the first flagship housing zones.
Ten winning sites across England will get new housing powers to make its easier and quicker to build new homes and receive share a £200m funding pot.
A further 20 zones will also be created inside London, as part of Government plans to develop brownfield land to provide up to 200,000 new homes.
Most housing zones are expected to be big enough for between 750 and 2,000 homes, but larger schemes are also being considered.
Housing Minister Brandon Lewis said: "Getting Britain building is a vital part of our long term economic plan.
"And, since 2010 we have seen construction on new housing rise to the highest level since 2007.
"Areas across England have now been shortlisted to become one of the first housing zones, to deliver new homes quickly on brownfield land.
"The 10 that are finally chosen will then have the chance to build homes for local communities while continuing to protect the green belt."
Bids were submitted by councils working with developers for a share of £200m for infrastructure and land remediation to get their ideas off the ground.
Successful zones will also have access to cheaper borrowing from the Public Works Loan Board and priority access to expert planning and technical support from the ATLAS service run by the Homes and Communities Agency.
Mike Leonard, CEO of the Modern Masonry Alliance said: "The Housing Minster's continued commitment to "Get Britain Building" is very much welcomed. We are particularly pleased with this initiative that will help to re-balance our dependency on the South East and we hope will result in greater participation from local builders who are critical to the delivery of 200,000 homes per annum by 2020."
Areas shortlisted to become housing zones
• Thurrock Thames-Side Towns (Thurrock council)
• Elstree Way Corridor (Hertsmere borough council)
• Slyfield Area Regeneration Project (Guildford borough council)
• Suffolk Rural Growth Housing Zone (Babergh and Mid-Suffolk councils)
• Greater Gainsborough Housing Zone (West Lindsey district council)
• Coseley Housing Zone (Dudley Metropolitan borough council)
• Bescot Friar Park (Sandwell Metropolitan borough council)
• Stoke City Centre Renaissance (Stoke City council)
• Derby City Housing Zone (Derby City council)
• Gedling Colliery (Gedling borough council)
• Harworth, North Nottinghamshire (Bassetlaw district council)
• Aire River Growth Corridor (Wakefield Metropolitan district council)
• North East Lincolnshire Town Centre Living (North East Lincolnshire council)
• York Central Housing Zone (City of York council)
• Hoyland and Dearne Valley Housing Zone, Barnsley (Barnsley Metropolitan district council)
• Exemplar Neighbourhood (Gateshead council)
• Sheffield – Rotherham Don Valley Housing Zone (Sheffield City council)
• Preston Housing Zone (Preston City council)
• Penine-Lancashire (Blackburn with Darwen borough council)
• Wirral Waters – North Bank East (Wirral Metropolitan borough council)
• South Bristol HZ (Bristol City council)
• Whitehill and Bordon (East Hampshire district council)
• Weston Super Mare Town Centre (North Somerset council)
• Weston Links/Avoncrest (North Somerset council)
• Ashchurch (Tewkesbury borough council)
• Hinkley Housing Zone (Sedgemoor district council)
• Former Powerstation Site, Poole (borough of Poole council)
• Foxhill (Bath and North East Somerset council)
• Gloucester City Growth Zone (Gloucester City council)