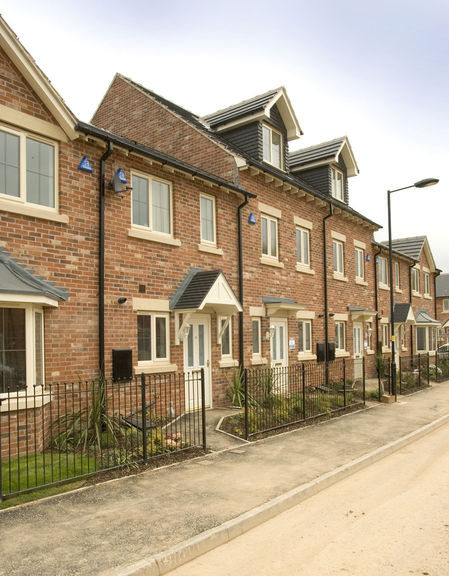 Housing starts have continued to steadily climb rising 10% to 137,010 last year, according the Department for Communities and Local Government.
The latest rise comes on the back of a 36% rise on 2012 and 59% jump from the trough in 2009.
But there are warning signs that the industry growth spurt is easing before getting anywhere near the output levels required.
Seasonally adjusted housing starts in England are estimated at 29,800 in the December quarter 2014, a 10% decrease compared to 33,250 starts in the September quarter, which itself was down 10% on Q2.
Completion figures, which always lag behind starts, are still only at 118,760, well below the 230,000 homes a year target widely accepted by all political parties as the figured required to meet housing need.
Help to Buy has had a very positive effect on private house building as the increased certainty has encouraged companies to invest in land and skills.
Housing starts amongst private sector builders increased by almost 13% in 2014, following an annual rise of 23% in 2013.
This increase in house building activity mirrors figures released last month by NHBC showing new home registrations rose to over 145,000 in 2014.
For the same period, the Home Builders Federation's Housing Pipeline reports show a steady rise in the number of planning permissions being granted in recent quarters.
The number of homes started has been gradually increasing since a low point in 2009 following the economic downturn.
According to the industry's main trade body, the HBF, this step change has generated over 100,000 extra new jobs house building jobs over the past two years.
Mike Leonard, CEO of the Modern Masonry Alliance, said: "House building continues to drive our economic recovery. The next phase of growth must involve the smaller local builders and be across the whole of the UK.
"I have no doubt that home building has led us out of recession creating jobs and growth. The next 5 years should provide many opportunities for investment and for young people to learn the skills they will need to perform the myriad roles the wider materials and construction industry can offer."