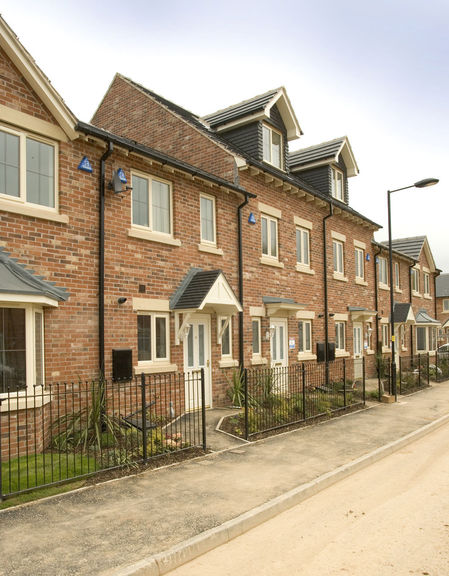 This has been a great week for the "Get Britain Building Campaign" with the Government setting out a number of initiatives to ensure we build the homes we need for the future.

The Government has clearly stated an intent to take on anti-development interests addressing the country's housing needs through planning reform in the form of reduced red tape, giving communities more control over where new homes are built and action on councils that have failed to produce a plan for the homes their community needs.

Launching a new Blueprint to increase new homes delivery George Osborne said that "Britain had been incapable of building enough homes". Key elements of the Government's plan to Get Britain Building are:

Discounted homes
The Government plans to build 200,000 Starter Homes by 2020 for first-time buyers under 40, available to purchase with a 20% discount. The Government has now confirmed that a proportion of starter homes will be required on all 'reasonable sized housing sites' and councils will have a duty to include starter homes in their plans.

As previously announced, the Help to Buy Equity Loan scheme will also be extended beyond the original March 2016 cut-off to 2020.

Planning reform
The Government will take action on councils that fail to produce local plans, intervening to ensure that plans are in place to meet the community's housing needs.

The government is set to announce plans today to reform the planning system in an attempt to ease the path to new homes delivery.

The plans, which are part of a 90 page document aimed at improving UK productivity, include automatic planning permission on "suitable" brownfield sites in the new government Housing Zones.

Housing Growth Partnership for SME house builders
A new Housing Growth Partnership will be created that will invest alongside smaller builders in new developers and establish a network of developers to act as mentors and advisers to small builders looking to grow their businesses.

The £100m equity fund, created through £50m from the Government and £50m from Lloyds Banking Group which was announced in autumn 2014, is expected to make around 50 investments in small builders' projects, with the aim of providing an additional 2,000 new homes.

Housing Growth Partnership equity investments will range from £500k to £5m and be available to:

SMEs with a track record of delivering residential schemes
Builders completing an average of 10-100 units per year over the last three years
Builders on projects with a gross development value of between £750,000 and £12m.

Self-build and custom-build
The Government has a target to double the number of custom-built and self-built homes by 2020. It intends to achieve this by placing a duty on councils to help allocate land to people who want to build their own home. From April 2016, councils will have to hold a register of custom and self-builders and try to meet their requirements for land.

Brownfield funding
In addition to the commitment to ensure that 'planning permission' is in place on 90% of suitable brownfield sites by 2020 by driving forward with plans to increase the coverage of Local Development Orders, the Exchequer will invest £400m, match-funded by the Mayor of London, to create 30 Housing Zones.

Public sector land
The Government has re-confirmed its pledge to bring forward enough public sector land for 150,000 homes over the next five years.

Mike Leonard, spokesperson for the Get Britain Building Campaign said "This is another milestone in our 7 year old campaign to turnaround the UK economy and build the new high quality homes we need. Building new homes creates jobs, growth and social inclusion.

We are particularly pleased to see a robust approach to planning and more support for local builders who we must get back into the market if we are to substantially increase output and build out the smaller sites which are not attractive to large developers.

It is vital that we match this intent with investment in the manufacturing capacity and skills we need to ensure that we can build the homes we need using local materials and skilled labour.